What makes Messi, Suarez and Neymar such a deadly trio?
What makes Lionel Messi, Luis, Suarez and Neymar the best?
Of course, having three of the top five forward in the world should probably lead to one of the best trio's of forwards in the world, but why? Benzema, Bale and Ronaldo probably could be the best in the world, but they're not. Granted, they have been plagued with injuries recently. However, even if Real Madrid's forwards are at full strength, they are still no match for Messi, Suarez and Neymar.
In 2015, Messi, Suarez and Neymar (MSN) combined to score 121 goals. This achievement was just two shy of what Bayern totaled in 2015 (123), six more than French powerhouse PSG (115) and 15 more than El Clasico rival Real Madrid (106). Three guys scored more than entire teams, some of the best in the world, nonetheless.
Right now, in La Liga, Ronaldo holds the most goals with 28, respectively. But right on his heels are, who else? Suarez with 26, Messi with 22 and Neymar with 21 goals. Messi recently won the Ballon d'Or, the best player in the world, but at the moment, he doesn't even have the most goals on his own team.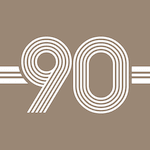 Want your voice heard? Join the Playing For 90 team!
Write for us!
But it is not just their abilities individually that makes them so great. Individually they are obviously some of the best players in the world. Heck, it is not just their chemistry on the field that makes them so great. Although they are a beauty to watch as they compliment each other so well. Suarez brings strength and hold up play, Neymar brings unbelievable skills and Messi brings anything and everything he wants to the table. All of them with the ability to finish anytime they want to.
Despite their ability to mesmerize on the field, it is the connection they have made off the field that has made them great. In this day and age, professional sports is so much about money and being the best, often times friendship is taken out of the equation. Caring about the player you compete with has virtually been thrown out the window.
These guys genuinely care about each other. They hang out together, they laugh in the tunnel at halftime and they all celebrate equally when they score. They want each other to score just as much as they want themselves to score, unlike some forwards who complain when their teammates score.
Even on international break, when their teams play each other, their friendship still reigns supreme. Brazil will play Uruguay in a World Cup qualifier on Friday, but Suarez and Neymar won't let the countries rivalry come between their friendship. They placed a bet on who would win in the qualifier.
I'm not supporting gambling, but friendly bets like these are what makes this trio world-class. Because they know each other off the field, they know each other on the field. Rarely do three of the top five forwards in the world play together on the same team.
Even more rare is their ability to subdue their egos and become friends. Because of their ability to do so, they are the best trio in the world and maybe the best trio ever.