Matt Ritchie isn't quite good enough for Tottenham, Manchester United or Chelsea
Tottenham, Manchester United and Chelsea should pass on signing Bournemouth attacker Matt Ritchie
Top four Premier League clubs are wise to look to the EPL's bottom half for undervalued transfer targets. However, Tottenham, Manchester United and Chelsea should realize that Bournemouth's Matt Ritchie just isn't good enough to play a big role at a top four club.
The Sun reports that the Scotland international has been scouted extensively by the three Premier League clubs this season in preparation for a possible summer swoop. While Ritchie has had moments of real quality for the Cherries this season, his overall level of play just isn't good enough to justify a move to a Champions League level club.
That doesn't mean Ritchie is a bad player. In actuality, I quite like the way he plays football and think he does an excellent job for Eddie Howe's club. Being one of the better players on a club that surprisingly occupies the 13th position in the Premier League table is a far cry from being able to play a key part for one of the EPL's title contenders.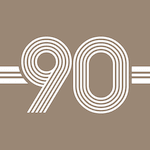 Want your voice heard? Join the Playing For 90 team!
Write for us!
In 30 Premier League appearances this season for Bournemouth, Ritchie has only managed to contribute three goals. He has, however, added six assists to the Cherries' attack which gives him a pretty solid return overall. The troubling fact, is that even with those direct offensive contributions, he still only checks in with a Whoscored.com player rating average of 6.84 on the season.
That level of play just isn't good enough to get him serious playing time at the likes of Tottenham, Chelsea or Manchester United. If he were a really young player he would certainly be worth taking a chance on, but at 26-years-old he's largely the player he's going to ultimately become already. He might experience some modest growth in his abilities over the next two or three years, but it won't greatly change his performance level.
This is one of those instances where you really hope the player stays put with the club where he's able to contribute regularly. If Ritchie stays at Bournemouth he will continue to be a key part of Howe's squad and will continue on as a fan favorite.
I fear if he gets a "big move" it could seriously derail what is currently a pretty good football career. Sure, he would receive more wages at one of the Premier League's larger clubs, but he wouldn't get as much playing time as he receives at Bournemouth. He'd likely be more of a bit-part player in his new home.
Matt Ritchie is a good player who's found his level at Bournemouth. Let's hope he stays there instead of moving to a bigger club that might reveal him to be out of his depth.