Manchester United have ruined Morgan Schneiderlin
Morgan Schneiderlin has to regret moving to Manchester United
The transfer of Morgan Schneiderlin from Southampton to Manchester United should serve as a cautionary tale for many Premier League stars. Moving to a bigger club isn't always the right thing for your future. The move to Old Trafford has torched Schneiderlin's once promising career.
Mercifully, it seems that the French midfielder may finally escape from United's clutches this January. The Sun is quoting an unnamed insider at the club as saying that Schneiderlin's future is "very uncertain." That can hardly be a surprise given how little he's played this season under new manager Jose Mourinho.
The dynamic midfielder has played a grand total of five Premier League minutes this season for The Special One. While his time at the club may end under Mourinho's watch, his downward spiral began under Louis van Gaal. United's former boss played Schneiderlin regularly, but wasn't able to coax any top-level football out of the big money acquisition.
I have to believe that if Schneiderlin were injected with truth serum, he'd admit that leaving Southampton was a mistake. It's hard to imagine a reality where he wouldn't still be a regular Premier League starter if he would've stayed on the South Coast. Even considering the changes in managers at the club, most Saints have managed to keep their careers on track.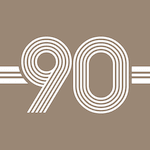 Want your voice heard? Join the Playing For 90 team!
Write for us!
Staying at Southampton may also have allowed him to keep his place in the France squad. He's fallen out of favor with the higher-ups at his nation's squad due to his struggles at United. It's not an exaggeration to say that moving to United may have cost Schneiderlin the chance to feature for his country during Euro 2016.
The past two seasons have clearly been a nightmare for Schneiderlin, but the real question is what can he make of his career now? He's still in his prime at 26 years of age. HIs career certainly isn't over. It is, however, imperative that he choose his next club wisely.
Despite his struggles at Old Trafford, expect plenty of interest in Schneiderlin this January. Quite a few Premier League clubs will certainly register their interest. You can also expect a plethora of French clubs to express their desire to bring him back home.
Schneiderlin just needs to make sure that whichever club he chooses will offer him significant playing time. His only chance to kick-start his career is to find a way to play regular first team football. That clearly isn't going to happen for him at Manchester United.