Sunderland tie record for worst ever Premier League start
Sunderland tie the record for the worst start ever to a Premier League season. The Black Cats have just two points after ten matches.
Sunderland's latest defeat increased the odds that David Moyes will be the next manager to be sacked. The club's 1-4 loss to Arsenal leaves the Black Cats just two points total from the team's first ten league matches.
Sunderland sit alone at the bottom of the table. Moyes has the dubious distinction of tying the record for the worst ever start to a Premier League campaign.
Back in 1995-1996, Manchester City also had two draws and eight losses after ten games. Of course this was prior to Manchester City being purchased by Sheikh Mansour.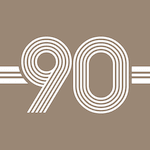 Want your voice heard? Join the Playing For 90 team!
Write for us!
Sunderland take the top slot with a -13 goal differential to City's -12.
Of course there are still 28 games left to be played and things can change. However, history is not on Sunderland's side. City did move up the table during the 95-96 season but an 18th place finish did not save the team from relegation.
Sam Allardyce left Sunderland less than one month prior to the start of the season.
Before fans start piling on Moyes, remember that it was Sam Allardyce that left Sunderland in a tough position. The now former England manager left the Black Cats in late July. It was less than a month prior to the kick off of the new season. No one truly faulted Allardyce for accepting the role. However, after lasting just 67 days some Sunderland fans have expressed their anger.
I'm not sure words could express my feelings if it turns out Sunderland lost Allardyce for an England career of one game, against Slovakia.

— Jonathan Wilson (@jonawils) September 27, 2016
Class how the FA treated us with such disregard over the whole allardyce appointment and it's blew up in their face after one game hahaha

— Louie Groody (@LouieGroody1) September 27, 2016
Moyes is of course feeling the heat. Prior to his brief tenure with Manchester United, the Sunderland boss had a lot of managerial experience. He was handpicked by the legendary Alex Ferguson based on more than ten successful seasons at the helm of Everton.
Allardyce was viewed by many Black Cats supporters as a sort of messiah by saving the club from the drop last season. When he left during preseason to take the England job, Allardyce did the club no favors. Moyes has been put in the unenviable position of having to take over from what his predecessor left behind. Time will tell if he's given time to turn things around.