Eden Hazard is great again and we're all winners
Chelsea fans shouldn't be the only ones allowed to enjoy Eden Hazard's return to form. After a down season, the midfielder is back to being one of the Premier League's best and most exciting players.
To be fair, Eden Hazard was never not great, he just had a not great season in 2015-16. After winning PFA Player of the Year for scoring 14 goals and assisting on nine while also helping Chelsea to a league title, Hazard — and most other Blues players — laid an egg last season.
With only four goals and three assists in the league, it was a distinctly un-Hazard like season as Chelsea limped to a 10th-place finish in what'll go down as the weakest title defense the EPL as ever seen.
But like Jose Mourinho, Hazard's struggles are no longer a presence at Stamford Bridge. Through 10 league games, it's clear that Chelsea is good again and that Hazard is great again. With five goals while playing in an unrestricted, free-roaming midfield role, Hazard is back to being the holy terror attacking force that gives defenders and opposing managers the shakes.
In Chelsea's business-like 2-0 win at Southampton on Sunday, Hazard got right to it in the sixth minute when he made a downfield run to the right of goal and got the ball near the touchline. After embarrassing Steven Davis not once, but twice, Hazard got the ball on his magical left foot to open up Saints keeper Fraser Forster and slot in between his legs for the game's first goal.
A player of Hazard's talent and stature is never going to go under the radar, though much of the coverage in West London has focused on Antonio Conte's new defensive tactics or Diego Costa's flying start.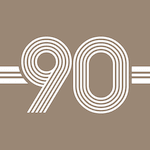 Want your voice heard? Join the Playing For 90 team!
Write for us!
Costa has a league-leading eight goals and scored a beauty of his own at Southampton. He also hasn't been suspended yet, but is one yellow card away from that happening.
But back to Hazard, it's clear that he's just a different player from the one who took the field last season. He's only five attempts away from equaling last year's shot total and we're not even close to the season's halfway point.
This Hazardissance should not be unexpected. Let's first point out that the guy's a phenom. Hazard was named Ligue 1 Young Player of the Year twice at Lille before being named the league's Player of the Year the two following seasons.
Upon arrival at Chelsea, he went one rare season without individual silverware, and then was named PFA Young player of the Year before earning the top individual prize in the EPL. His next trophy? October's Player of the Month award is certainly in play.
We can likely all agree that Hazard's return to form started before this season. Some fans and players on the Hungarian national team may point to his spectacular showing at the Euros as the start of it, but what about the end of last EPL season?
On a Chelsea team with nothing left to play for, Hazard scored arguably the biggest goal of the year when his Match Day 36 goal against Tottenham Hotspur proved to be the strike that clinched Leicester City's title.
So even in the most difficult season of his sensational club career, Hazard found a way to get connected to the history books. It's just too bad Chelsea has already beaten Leicester twice (4-2 and 3-0) this season. Christian Fuchs probably wasn't in the mood to kiss his feet.