MLS Hot Stove: Robbie Keane off to Atlanta United FC?
Does Robbie Keane like peaches? We may soon find out.
After having an incredible tenure with the Los Angeles Galaxy it is pretty hard to think of Robbie Keane playing for any other Major League Soccer side. But after mutually parting ways with the team earlier in the week the former Republic of Ireland international is out on the free agent market. Where will he end up? There may or may not already be an answer.
In a tweet posted by MLS Transfers it was reported that one of the clubs interested in Mr. Keane's services is Atlanta United FC. The full tweet can be found below:
Now there are a couple of things to keep in mind when reviewing this information. First, as it clearly states in the tweet, Atlanta's Front Office has refused to comment. For those who are unaware, MLS teams generally keep information when it comes to player transfers, salaries, impending trades, etc. close to the vest.
If you have ever read any article on any of the aforementioned subjects at one point or another you will usually see the following sentence: "As per league policy, exact terms of the deal were not immediately disclosed. So keep that in mind.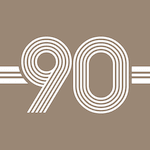 Want your voice heard? Join the Playing For 90 team!
Write for us!
Second, the tweet clearly states that the team has reportedly sent him an offer. Even if this rumor is true it doesn't state whether or not Keane has accepted the offer. Although Keane indicated in a statement this week that he wanted to continue playing club football there hasn't been any real rumors circulating about where he might head to. Until this rumor popped up.
Keane, 36, has been one of the top players in MLS during his six-year tenure with the Galaxy. In 125 appearances with Los Angeles Keane scored 83 goals and tallied 45 assists. His work with David Beckham, Landon Donovan, and Gyasi Zardes helped lead the Galaxy to three MLS Cups and pushed the club past D.C. United for top honors all-time. He was also named to the MLS Best XI four times and was the league's MVP back in 2014.
So does a move to Georgia make sense for Keane? There are certainly some advantages. Getting the chance to play under Gerardo Martino is certainly something to mark in the plus. Martino, whose previous coaching stops include Argentina, Barcelona, and Newell's Old Boys, is known for his attacking wizardry and has shown in the past that he can get the best out of players who perhaps are in the twilight of their career. Getting the chance to be with a side from the ground up could also be of interest to Keane.
That being said there are some question marks to this potential deal. The first is whether or not it would make sense for Keane, a player who has had leg and knee issues in the past, to sign with a side that will be playing on turf. United, to their credit, seem aware of the need to create a pitch that is safe for players to play on. But it is still a gamble and for a player like Keane who may not have that many matches left it may be too high.
The other question is where would Keane play for this side. United have already signed Kenwyne Jones who is 32 and has many miles on his wheels as well. United management may be looking to use one of the two as a starter and have the other one as a back-up. But it is difficult to see a scenario where Martino puts both in at the forward position at the same time.
Whether Keane signs with Atlanta or not at this point is pure speculation. Given that United only have eight players on their roster trying to make out exactly what they are looking for is a challenge. What is evident though is that the club is thinking big in season one. Time will tell if Keane will be a part of those plans.