Sead Kolasinac the latest to represent a changing trend at Arsenal
Arsenal have their new fullback
Arsenal got their transfer window off to a start that has been termed by every self-proclaimed erudite as a bit of a damp squib. After all, if a player doesn't cost you £50m in the current times, he is more likely to be a second-grade squad player – at least, that's what the general opinion is.
Poor Sead Kolasinac has only just signed for the Gunners and he has already been rated and slated because of his non-existent transfer fee, so much so that an own goal scored years back is the only reason that's close to being an actual reason as to why he's a dreadful signing. Each to his own, perhaps.
To be fair, if a suicidal transfer lands you a Bundesliga Team of the Season player, then Arsenal could do with a lot more of such signings. The Bosnian is in every manner possible, a contender for one of the best moves that Arsene Wenger has made during his time at Arsenal – and that's saying something, looking back at some of the players that the Frenchman has landed during his time in North London.
Sead Kolasinac isn't the typical modern-day Arsene signing, not by a long way. He belongs to the Sol Campbell, the Martin Keown breed, which we all know has banished with times and even if available, has been ignored by Arsenal. More often than not, we have seen Wenger go blindly for flair and finesse over prowess and physicality, a factor that has mostly resulted in the Gunners' own undoing in times of pressure. That's not to suggest that you don't buy an Aaron Ramsey because he's not powerful, but you just can't go for a player based purely on his slick-passing and silky touch either. Thankfully for Wenger's side, Kolasinac ticks nearly all the boxes from silk to steel.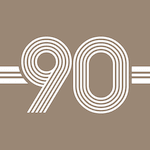 Want your voice heard? Join the Playing For 90 team!
Write for us!
He is no "you hit and I wilt player", a fact that gains a major chunk of its surface courtesy of the former Schalke left-back's performance after an own goal minutes into his nation's FIFA World Cup debut against Argentina. For a 20-year old, the way he composed himself thereafter was redoubtable and more or less, a sign of his mental strength. No wonder he has been often referred to as "The Tank", "The Destroyer" and "The Bosnian Hulk".
Speaking to Arsenal.com, he did reflect on the same.
"I think my main strength is my mentality. I'm a player who will try to help the team as well as I can. My strengths are my mentality".
Kolasinac's arrival becomes the latest to represent a changing trend at Arsenal, following Granit Xhaka, Rob Holding and Shkodran Mustafi's additions last season. Among the trio, Xhaka in particular – another Bundesliga recruit – has established himself as one of the side's most integral players, not just because of his capability to boss a game from the middle of the park but also because of his character as a player: Ruthless, rampant and a natural leader, even if a bit reckless. Mind you, Rob Holding appears to be of the same category as well after his antics against Stoke City and Chelsea.
It's very important that you have these mavericks in the side for when you have to battle it out with an opponent. Just as it starts to heat up out there, it's this particular ilk of players that does the demolition job, and Wenger, it seems, is building a team around such bad boys – Sead Kolasinac's signing providing further evidence of that.
Safe to say, Arsenal have been bullied for years, so maybe it's a time for a change of roles.