Olivier Giroud: Arsenal's priceless prized possession needs to be cherished
Olivier Giroud deserves more credit from Arsenal fans
It's five years since Arsenal signed Olivier Giroud from Montpellier for a meagre £12 million. Since then, hardly any player in the Premier League, or perhaps the whole of Europe, has divided opinion quite like the Frenchman, who is best known for his missed chances to some, but acknowledged for his unique attributes only by a few.
As Arsenal continue to be linked to Kylian Mbappe and Alexandre Lacazette like superstar players, Giroud's days at The Emirates Stadium are seemingly numbered; but the question needs to be asked: Would it be a wise decision to sell him? And if he is shipped off, just how much would he be missed, if at all?
Let's make it clear right away – Olivier Giroud can't lead you to the Premier League title all by himself like Thierry Henry, Ian Wright, Robin Van Persie or someone of that ilk could have done. They were all of a very different class and a different category. Put it another way, all the great strikers Arsenal have had were mostly fast – petrifyingly fast – and skilful when on the ball.
When it comes to Giroud, those qualities are completely absent, but the problem is, that's what most of the fans look in him for, rather than cherishing the qualities that he actually has, the ones that are only the prerogative of a handful of players. Giroud is that extra something, that missing link between a team and a title. He's your man for that wild night at Goodison Park, that frantic half at Stoke or that stubborn, daunting Tony Pulis team. Not anyone and everyone can excel at such a role.
You don't win a race with an off-road car, but it does the job better than all those flashy, ostentatious cars when it's not all plain sailing. Now replace Olivier Giroud with that off-road car and Arsenal's pacy fan-favourites with the luxury segment and it'll be clear as to where does the 30-year old's importance lie and what was he made to do. This is a traditional centre-forward that we are talking about; he may not be lightning quick, but for someone who is, he is an absolute asset because of his incommensurable hold-up play.
Similarly, the physically imposing beast he is, his aerial threat in the box is as important to him as it is to someone like Alexis Sanchez, Theo Walcott or Danny Welbeck, who are all more skilled but not in the area that Giroud is. Where many fail, this hated figure succeeds.
Even if we were to ruthlessly assess him based on just the numbers, 98 goals and 41 assists in 226 appearances isn't a bad return in any description, 14 of those goals (and three assists) being against the Premier League's current top six, and four goals (and an assist) coming against Paris Saint-Germain and Bayern Munich. Narrow the numbers further down to the previous season alone, and the statistics are even more impressive: 16 goals and 7 assists in a mere 17 starts (40 appearances).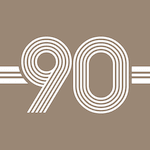 Want your voice heard? Join the Playing For 90 team!
Write for us!
Whatever way you look at Olivier Giroud, he manages to make a case for himself and his abilities – and this is what best sums him up. You slate him, he blazes in a crucial goal; you criticise him more, he gets a scorpion kick goal; you deride him, he gets a hat-trick for France; you write him off again and he nets in a left-footed volley that beautifully curls its way into the goal.
Surely, it'd be remiss of Arsenal to sell such an industrious player who, for all the hatred directed towards him, summons his inner Gerd Müller every now and then to produce something for his team.
Olivier Giroud is an endangered specie that'll soon be extinct, so cherish this piece of art while you can, for you'll miss him when he is gone.