Chelsea should use out-of-favor striker as part of swap deal
Chelsea are facing a striker dilemma currently, but it could all be resolved.
Chelsea have some amazing strikers at their disposal – Alvaro Morata, Olivier Giroud and potentially Michy Batshuayi. However, all three of these have pros and cons surrounding them, mainly cons.
Alvaro Morata is dangerously out of form. Although it's only his debut season, and he was very good at the start, his form in the closing months has been devastating. The Spaniard clearly has an abundance of talent, but he is struggling to show it.
Olivier Giroud was brought in from Arsenal, and he's really hit the ground running. Impressive performances against Liverpool, Southampton in the FA Cup final and in other games towards the end of the season, he's merging into a fan favorite.
However, it's Giroud's age which concerns Chelsea. He is 31 years old, and he will soon hit the decline in his career. Although his looks may never shift, it's something Chelsea need to be prepared for, so bringing in a young striker is essential.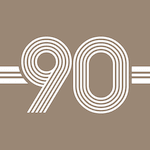 Want your voice heard? Join the Playing For 90 team!
Write for us!
They do have a young striker in Michy Batshuayi, who spent the last few months on loan at Borussia Dortmund. Overall, his time with the German club was successful as he learnt a new dynamic of the game, but it doesn't look likely he will return to Chelsea.
Chelsea needn't worry, according to the Daily Mail. The English news outlet reports that Chelsea could use Morata in a plea to sign Mauro Icardi from Inter Milan.
Is the deal worth it?
When you consider the rumored 35 million euros which Chelsea will need to offer, it does become a lot harder to analyze. Morata and Icardi share a number of similarities, however there is a number of distinct differences between the two strikers.
First off is their age, they are both 25 years old and entering the prime stages of their career. This favors heavily in Icardi's case, as his peak looks a lot more promising than that of Alvaro Morata.
Icardi has endured a better season than Morata, and he's a lot more clinical than the Spaniard. Both have spent some of their time in Serie A, so we will see similarities in this regard. Where Morata is much more of a target man, Icardi adopts an all-round style of play.
Icardi is used to playing with attacking partners. He's faced heavy competition throughout his career, with Sergio Aguero and Lionel Messi for Argentina. However, he is capable of doing things by himself, although that won't be necessary should Eden Hazard stay at Chelsea.
Mauro Icardi is quite a bit better than the three competitors at the Blues, so this deal will benefit Chelsea a lot more than Inter. However, as Inter look to build for the future, gaining 35 million euros and Morata is certainly a helping hand.
Do you think this deal is beneficial for all parties involved?