Arsenal: Is Granit Xhaka starting to win back the fans?
It's never going to be easy for the former Arsenal captain, but…
Arsenal fans have plenty to complain about this season. I'm talking even more than last season. And the season before that. I know, it seems hard to believe, right?!
Well, Arsenal are undergoing a turmoil and as a fan of the club, it's difficult to watch. However, nobody can say they didn't see it coming. It was bound to take the Gunners time to develop to life without Arsene Wenger, even if fans struggled to see it at the time. Unai Emery was unfortunately not the man for the job and it doesn't look like Freddie Ljungberg is either.
The managerial situation wasn't helped by a captain conundrum, either. As you will probably recall, Granit Xhaka lost his captaincy at the club following abysmal behaviour after being substituted against Crysta Palace. He told the fans to "f*ck off" and applauded their booing of him.
This is not the type of behaviour a captain should partake in. I'll be the first to admit. However, I must admire Xhaka for his reaction to the whole situation. While it would seem common practice to non-soccer fans, Xhaka has not thrown a tantrum about being revoked as captain. I know, shocking right?
Truth is, he's kept his head down and focused on the task. Amongst all the adversity, he is starting to make his way back into the starting XI and the improvements are there to be seen. Arsenal's midfield play is much more fluid with Xhaka on the pitch and the Gunners seem to be getting forward a lot more with him at the heart of the midfield.
He played a good match against Brighton, even though the result didn't go his way. He was spreading passes left, right and centre and carving opportunities for the runners forward.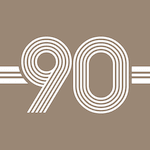 Want your voice heard? Join the Playing For 90 team!
Write for us!
He's probably never going to be considered a saint in Arsenal's books, however, he must be respected for his attitude in recent weeks. He could have made the situation a lot harder for Arsenal, after all.
Perhaps this is a wacky and out there opinion, but I can see a future for Xhaka at Arsenal. I am known to be overly optimistic at times but, I hope I'm right here. Let me know what you think in the comments below. Should Xhaka be forgiven by the Arsenal fans?
We are all human, right?