Bayern Munich would be foolish to not chase Dayot Upamecano
The demise of Bayern Munich has been greatly exaggerated – or have they? With their rivals quickly closing the gap, the Bavarians must act to keep their crown, and it starts with Dayot Upamecano.
Farmer's League – a football league with a one-horse race with a single side on top dominating the league at any given time.
For a while, Bayern Munich was treating the Bundesliga like Liverpool is treating the Premier League right now. Since Borussia Dortmund's back-to-back title-winning campaign in 2011-12 season, the Bavarians have dominated the league, winning the title but double-digit points for six seasons straight.
However, that reign of terror seems to be closing down soon.
Just last season, Dortmund once again came within two points of crashing Bayern's party. This year, it's a hoard of teams, with Dortmund joined by RB Leipzig and Borussia Monchengladbach nipping at their heels. So what is going wrong with the German giants?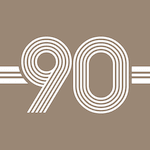 Want your voice heard? Join the Playing For 90 team!
Write for us!
Scoring goals have never been a problem for Bayern. When you had talents like Robert Lewandowski, Franck Ribery, Arjen Robben, Thomas Muller for a better part of the decade, that was part of the pitch was not going to be a bother. They seemed to have passed the torches to the likes of Serge Gnabry and Kingsley Coman, as well as new additions like Philippe Coutinho being integrated seamlessly.
The issue stems from the other side of the pitch. During the 2018-19 season, Bayern posted a negative xGA margin for the first time since 2014, and in danger of doing the same this season.
Most of it can be attributed to the Bavarian's reliance on the excellence of Jerome Boateng for so long. It didn't really matter who they stuck next to him – whether it's Dante or Medhi Benatia or Javi Martinez or Mats Hummels. The quality of Boateng, along with David Alaba and Phillippe Lahm/Joshua Kimmich, was able to mask whatever deficiency they had. Unfortunately, as everyone knows, good times never last forever. Since hitting the age of 30, Boateng has hit a massive decline, becoming something of a liability. His athleticism was shot, and all the injuries seemed to have caught up to him.
It's not as if Bayern Munich has done nothing and watched. Just last three seasons, the Bavarians brought in three defenders with the club-record signing Lucas Hernandez headlining the club along with Niklas Sule and Benjamin Pavard. However, as time went on, each of those signings has scattered away from the heart of the defense. Lucas Hernandez caught the injury bug, but even when he was featured, the Frenchman was primarily a left-back. Benjamin Pavard has been exceptional but seems to have locked down the right-back position, with Joshua Kimmich advancing further up the pitch. Niklas Sule has been the only exception, with the German blossoming as one of the best defenders in Europe. The only question now is – who is next to him?
That seems to be David Alaba's role at the moment, and to be fair, the Austrian has performed admirably. However, his future should not be guaranteed at the center back. Alphonso Davies can move further up the pitch and address some of the wing issues. Lucas Hernandez and David Alaba can rotate around the left-back and the center-back. The flexibility in this squad, particularly in the back-four is admirable. However, with Niklas Sule as the only out-and-out center-back, reinforcement is necessary.
Enter Dayot Upamecano.
The FIFA 20 fan favorite has been a rock for RB Leipzig's surprising title-challenging campaign. The Frenchman is an ideal modern center-half, exceptional with the ball at his feet all while not slacking on his defensive duties.
Bayern witnessed his greatness first hand when Upamecano put on a Man of the Match caliber performance against the Bavarians. The defender was first-hand at putting the fierce Bayern attack to sleep, keeping them scoreless for the first time this season. The Frenchman expertly led the defense, controlling traffic and coming up with timely tackles and interceptions when necessary. He also was not afraid to do the dirty works, leading the game in both clearances and shots blocked.
With the ball, Upamecano once again kept a calm presence in the back despite the onslaught from Bayern. He showed off his composure and confidence with his silky-smooth dribbling as he was second in the team regarding dribbles completed. On top of that, he was pulling the strings from the back as he picked his teammates out with the most passes on the team as well as the second-highest pass completed percentage.
Essentially, he did it all. This was a quintessential Dayot Upamecano performance, something that fits like a glove in Bayern's system, that highlights possession, intricate passes, and individual skills.
And it seems like the path to Bavaria is much smoother than initially expected. The RB Leipzig standout recently refused the new contract in hopes of moving on to a bigger club. The price? Just a modest $65 million, something of a steal in this climate where Harry Maguire is going for $95 million.
Not to mention that he already has proven that he can play in the Bundesliga. So many times you wonder how players will adapt to the style of certain leagues – Premier League is the biggest offender to this notion. This is a player that has a proven track record as someone who can play a key part in a title-challenging team.
Speaking of that, Munich should try to make Bundesliga into what I referred to as Farmer's League again – certainly not for our entertainment but rather for their continued success. What is a better way to do that than to keep your competition down by weakening them? It's not as if they haven't done this before. When Borussia Dortmund was creeping up on them, Bayern simply picked them apart, poaching Robert Lewandowski, Mario Gotze and Mats Hummels all within four seasons. RB Leipzig is undoubtedly their top challenger for the crown at the moment – and possibly in the future. As much as you want to criticize their system – and that is a story for another day – you can't deny that it is working at a top-tier level. Why not deal a blow to your biggest rival and steal their prized possession?
There is virtually no reason for Bayern to go all-in on courting Upamecano next summer, or even now. It's not every day that you can get a player that addresses your need, fits your system perfectly, comes at a reasonable price, has experience in your league, and weakens your top rival all at the same time.
Leroy Sane is an accessory. Dayot Upamecano is necessary.
Should Dayot Upamecano be a priority for Bayern? Let us know on Twitter!