Barcelona forced to make a choice between Lautaro Martinez and Neymar
Barcelona is financially constrained and now must decide which marquee signing to make this offseason.
Barcelona is a flawed team and this season has magnified those flaws significantly. They are an ageing team in need of upgrades in nearly every position. Perhaps none more so than at striker.
When the club announced that Luis Suarez would be out for four months following surgery, they believed they had enough talent with Lionel Messi, Antoine Griezmann, Ansu Fati and the returning Ousmane Dembélé.
With Dembélé suffering a setback and also requiring surgery, the absence of Suarez was heavily felt. Despite his age, he is still integral to the way the team functions. That's why finding a striker was at the top of the priority list for next season.
Signing a striker is and should be at the top of the list and Lautaro Martinez is their striker of choice. However, much like it's been since he left, Barcelona still seems to be obsessed with bringing back Neymar. In a perfect world, the club would sign both he and Lautaro Martinez
But they don't live in a perfect world and it's nearly financially impossible to sign them both.
According to ESPN, the Catalans must make a choice and pick between either Martinez or Neymar. They also report that as it stands, Neymar is the top choice. In fact, they have a plan to use a special FIFA rule to sign him should they not reach an agreement with PSG.
In regards to Martinez, Barcelona has been working on a deal with Inter Milan that would involve cash and players heading to the Serie A side. Inter, on the other hand, are only willing to accept cash and it must be for the full release clause of €111 million.
Regardless, the smart choice would be to opt for Martinez instead of Neymar despite it reportedly being the other way around.
At 22, the Argentine striker has yet to reach the prime of his career and is already having a breakout season with Inter. He's scored 11 goals and formed a good partnership with Romelu Lukaku.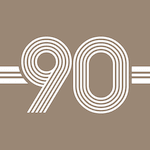 Want your voice heard? Join the Playing For 90 team!
Write for us!
He would be a signing for both the present and the future and in a position the club has desperately needed for the last handful of years.
The obsession with Neymar is beyond ridiculous at this point. The Brazilian decided to leave and now has to deal with the consequence of his decision. He's 28 and Barcelona need to get younger and if they do sign Neymar, he's unlikely to have any resale value when his deal came to an end.
Not to mention that he still has a pending lawsuit against the club. It's evident that they are trying to placate Messi as he wanted Neymar to return and was not sure whether Barcelona did enough or not to bring Neymar back heading into this season.
Signing either one of them is going to cost more than €100 million. Barcelona do not have a good track record on spending this amount and the players coming good. But if they are going to spend that much during the upcoming offseason, the smartest, and safest, choice is Lautaro Martinez.