Premier League: Can Arsenal still finish in the top four?
Arsenal are at it again.
Arsenal are the subjects of feuilletons again. They are English Football's laughing stocks again, for they are destined to carry the unwanted burden of that accolade as long as they willingly choose mediocrity over excellence.
It wasn't meant to be back in November, when they were riding high and going head to head with Chelsea, whom they beat 3-0 at The Emirates. They were supposed to be in the hunt for the Premier League in April, but as it stands, the Gunners sit sixth in the table, out of the UEFA Champions League and fresh from an overwhelming against 16th placed Crystal Palace.
So it's all down to that one coveted trophy, the FA Cup, that Arsenal have somehow managed to be in the contention for, and remain a couple of good performances away from lifting it for a record 13th time.
Perhaps, a lot of people would argue if cup success matters at all after the blunders and bloopers that have characterised this phenomenal implosion, but imagine the soothing effect of this reputed compensation if Arsenal fail to finish in the top four, a scenario that looks ever so likely with every game week passing Arsenal by, and with it, the game itself.
Monday night brought yet more agony for Arsene Wenger's side as they fell flat for an umpteenth time, almost giving the impression that they aren't interested anymore. Shall that continue to be the case, the Professor may well see his UCL qualification record shattered, bringing about a sad end to what has been a great tenure otherwise. But before that, the question that needs to be asked is: Is there life in the old lady yet?
For a few years, Arsenal have left it very-very late to push for the Champions League spot, succeeding every single time, so there's every reason to believe that it's still possible, as it was back in 2013/14 when sanguinity had long left The Emirates, only to return back weeks later. So let's analyse all of the North Londoners' remaining Premier League fixtures and whether they can win all of them to put up a top-four challenge.
Middlesbrough (A)
Another bottom placed team that Arsenal have in their way. While there's no suggestion as to why must Arsenal be unable to beat the Boro, there's always the threat of complacency coming into play, as it did against West Bromwich Albion and Crystal Palace. Nonetheless, even for a side that seems dead, it should be an easy win if even half of them turn up.
Prediction: Win.
Sunderland (H; postponed)
This one has to be an utter walk in the park – it's a no brainer. Sunderland have hardly got going all season, and even though the same can be said of the Gunners, they should be able to overcome David Moyes' side without a shadow of doubt.
Prediction: Win.
Leicester City (H)
If it was an away fixture, Arsenal would have surrendered the game under the pressure of the boisterous King Power Stadium crowd. However, the fact that it's a home game gives the hosts a slight advantage. Also, the Foxes might be slightly reluctant to field their first XI against Arsenal because of another game against West Bromwich Albion a couple days later. Arsenal will just edge this one.
Prediction: Win (just).
Tottenham Hotspur (A)
A North London Derby at the White Hart Lane at such a time – not good signs. Arsenal may well go into the derby on a winning run, but it seems they stand no chance against Spurs at the moment, which is a rarity but the truth. At best, they could get a dirty, undeserved draw, though even that seems unrealistic. That said, it's an NLD, so there are no certainties.
Prediction: Defeat.
Manchester United (H)
Probably a must win for Arsenal if they are to stand a chance to qualify for the UCL. There are two possibilities coming into the fixture: A North London Derby win followed by another landmark victory against Manchester United or a derby defeat/draw followed by another dull draw, which may well mean that Arsenal don't even get fifth. Notwithstanding the calculations and probabilities, it's more than winnable for the Gunners, given the way United have themselves struggled to get the desired results. What a time would it be for Wenger to get his first league win over Jose Mourinho.
Prediction: Win.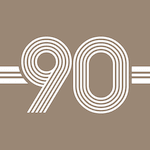 Want your voice heard? Join the Playing For 90 team!
Write for us!
Stoke City (A)
Stoke City away is never an easy game to win, but since it's coming at a time when it's not that cold in Stoke, Arsenal can bank upon themselves to not have stiff bodies when they face the Potters at the Britannia Stadium. Three points for the taking.
Prediction: Win.
Everton (H)
One of the teams that you'd want to avoid when you're Arsenal, are Everton. The Toffees are the kind of team that really likes to put a shift in and make the game physical, which is exactly what Arsenal hate and struggle against. It was Everton's physicality that got the better of Arsenal on that night at Goodison Park, and that may again have a telling impact. Tough one to call.
Prediction: Draw.
Southampton (A; date not decided yet)
Southampton are no way near as good as they were the last time Arsenal visited the St. Mary's Stadium, when they were beaten 4-0. That's not to suggest the Saints aren't a good team, they of course are and their league position reflects just that. Surely, it's one of those games that Arsenal will have to earn a win, like they did in the earlier meeting between the two as Santi Cazorla struck a late penalty to win the game.
Prediction: Win.
Final Points Tally: 73.
Since the start of the 2010/11 Premier League, only once has a team that finished fourth had a tally higher than 73:
2010/11: Arsenal finished fourth with 68 points.
2011/12: Tottenham Hotspur finished fourth with 69 points.
2012/13: Arsenal finished fourth with 73 points.
2013/14: Arsenal finished fourth with 79 points.
2014/15: Manchester United finished fourth with 70 points.
2015/16: Manchester City finished fourth with 66 points ( Arsenal had 71 points at second).
On an average, 70.83 points is what it has taken to grab the last Champions League spot during that time. In fact, only thrice in Premier League history has a team placed fourth finished with a higher tally than 73 (the most recent instance being 2013/14), the average total being 68.70:
1994/95: Liverpool finished fourth with 74 points.
2007/08: Liverpool finished fourth with 76 points.
There certainly is hope left for Arsenal, then.