How Zinedine Zidane has Transformed Real Madrid
Zinedine Zidane managing Real Madrid was a match made in the stars, it was always bound to happen.
Ever since the Frenchman took over Castilla, one could sense that he was only another Florentino Perez-sacking away from stepping onto the Santiago Bernabeu's sacred turf as the man in charge. In came Rafael Benitez, out he went with a whimper and the prophecy was finally fulfilled with Zidane taking over the reins. It was an orgasmic moment for the Los Blancos' fans, for they knew what awaited just had to be something extraordinary.
Nearly two seasons later, Zizou has won a UEFA Champions League, the UEFA Super Cup, a FIFA Club World Cup and his team are on the verge of a La Liga title as well as another UCL title, which will of course make him the first manager in the modern era to win Europe's most coveted trophy in succession. For someone who has only been here a couple of years, that is simply tremendous.
But how has he managed to achieve it? How has he transformed a relatively underachieving Real Madrid to potential favourites for major trophies? We take a look.
Less Galacticos, More Stability
For once, Real Madrid aren't dominating the transfer market for all the right reasons. If you compare Real Madrid's net spending on transfers as compared to the trophies they have won in the past decade, you'd wonder why have they not won more, and how have Barcelona managed to eclipse all of their rivals' triumphs during the same time. The answer lies in stability and balance.
Zidane, once the world's most expensive player himself, was there when Florentino Perez was fascinated by the idea of a superstar team that would make Real Madrid a brand – being the world's biggest football club wasn't enough. As it turned out, his Galacticos made the club a joke, the reason being a lack of cohesion in the squad, the fear of being sold and no spine.
Thankfully, Zinedine Zidane has done all the homework. The Frenchman hasn't dug deep into the transfer market for big money signings. Instead, he has developed what's already there with the odd squad-player signings. As a result, the players have more sense of security and there is a cohesion within the side. Everyone knows his role and everyone is happy with that.
As a manager, that has to be one of the firsts on your list. Basics.
Style but Solidity too
Just after Real Madrid's successful 2002/03 season, Perez bought David Beckham, Robinho and Michael Owen to add more flair to the side, but at the same time, he ended up shipping out the backbone of the side in Claude Makelele. Esteban Cambiasso followed soon after and they paid a heavy price.
Under Zidane, Real Madrid may still be defensively vulnerable; however, there's no doubt about their improvement at the back, or at least, the improvement in the efforts made on this side of the game. Many managers in this part of the world have often been tempted to go for bravado because of the attacking resources at their disposal, something that has backfired more often than not – Zidane has his lessons learned
Real Madrid are no Juventus, they are no defending masters, but at least, there's more certainty about the way they play. The Real Madrid brand isn't focused at gimcrack football anymore, it's about playing with relatively more pragmatism.
An Air of Calm
The hype surrounding Real Madrid can get to any player's head, may it be Sergio Ramos himself. There have been a lot many instances when the Los Merengues have been undone by their own Brobdingnagian stature as a club because of the expectations that come with it.
Again, being a former Real Madrid player himself, Zidane knows what it's like to be at the Bernabeu. Hence, he has been able to communicate rather well with his players, especially the younger ones, giving them the much-needed air of calm ahead of big games.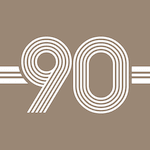 Want your voice heard? Join the Playing For 90 team!
Write for us!
Pasco Pavon, a former teammate of Zidane's had something similar to say:
"When he was a player, his way of relating to his team-mates was always very good, and I believe that now as a trainer, this has helped him greatly.
"Zidane entered the dressing room with a complicated situation," Pavon said. "He brought calm and common sense.
"He conveys an attitude of serenity," he said. "He's the complete opposite of Jose Mourinho, for example, who was excitable—who sought scapegoats among referees [while manager of Real Madrid]. Zidane projects an image of great equilibrium. He's always immensely relaxed, somehow above the hurly-burly and nonsense of football."
Well, to be able to do that is an ability and a half, so it's no real shock that Zidane has been able to reinforce the previously fragile Real Madrid as much as he has. How long for does such a transformation continue remains to be seen.