Everton: Mario Götze provides world class leadership and ability
Everton have the young ability, and they also have the brilliance of manager Carlo Ancelotti; leadership and character, alongside ability, is what the Toffees are lacking currently, but a player like Mario Götze could be a solution.
While names like James Rodriguez and Jonathan Ikoné have surfaced as well, Mario Gotze could prove an option to Everton that also allows for innovation with the aforementioned names as well. The Sun reports that Götze could be off to England involving a free transfer; how Mario Götze has fallen by the wayside at Borussia Dortmund, at still only 27-years-old, is fairly remarkable considering his age, ability and list of accomplishments.
It is a story of a young capable player, simply being drowned out by remarkable talent acquisition; Dortmund is stocked with names like Jadon Sancho, Marco Reus, Erling Haaland, Thorgan Hazard, Axel Witsel, Julian Brandt and more. What this means is that Everton can get a good player, a great leader and a knowledgeable teammate for a relatively inexpensive price.
The dividends such a transfer could pay may be a major difference for Everton moving forward however; players like Mario Gotze offer more than statistical benefits.
Mario Götze: The Spirit Everton need
One thing seems universal no matter who you speak to or read from, Gylfi Sigurdsson is likely gone this summer. Why? He simply as not performed at a high enough level this campaign, with Marco Silva and then Carlo Ancelotti. This leaves the hole in which he usually plays available; that understanding has provoked an endless stream of suppositions.
While I believe the aforementioned names are capable players who can make a serious impact, depth is a consideration as well. Should Gotze come as cheap as some suggest, transferring for him could be as good for competition and development as for anything else.
Even more than depth, the character of the player is world-class, and that's been shown over the last decade of his career. From winning the 2014 World Cup with Germany to attaining every piece of hardware Germany has to offer, the man has experience well beyond his years.
Injuries have aided the youth explosion in derailed the career of Mario Götze since he returned to Dortmund from München, but a more hospitable playing circumstance under a legendary manager could be just the ticket back to relevancy for Mario Götze.
Don Carlo Ancelotti: A Dream come true for Mario Götze
Under Carlo Ancelotti, I can easily see Mario Götze as one of two central midfielders; at times offensive, at other times both offensive and defensive. Pairing him alongside Andre Gomes, perhaps James Rodriguez if they were to pick him up from Madrid since he is perpetually out of favour.
Adrien Rabiot is another option to consider while the name Allan will never cease following Carlo Ancelotti around the world.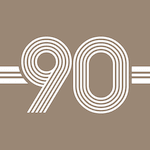 Want your voice heard? Join the Playing For 90 team!
Write for us!
Seeing a rejuvenated midfield at Everton could very well kickstart the rest of the talented, young club; the protection afforded the defensive backline is enough in itself to warrant spending the money. Accentuating the talent of Richarlison, Dominic Calvert-Lewin, Moise Kean and Alex Iwobi is crucial; talented offensive midfielders are keys in this endeavour, history shows.
The rejuvenation of Mario Götze is not a titanic mission; it simply requires the proper set up for him, as well as for the club in question. As it sits for Everton, he would fill all the needs in a player that one could desire for what could be a free transfer in fact; what is not to be excited about?
Everton is excited about hopefully finishing up the Premier League campaign, in order to quickly transition into the next year's campaign; the possibilities are certainly plentiful but a transfer for Mario Götze could provide more than simple statistics can demonstrate.